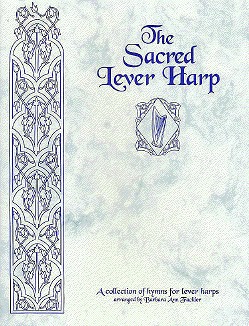 The Sacred Lever Harp
The Sacred Lever Harp, NEWLY and EXPANDED revised edition
by Barbara Ann Fackler and Daniel K. Fackler
This new edition includes the original book of solo arrangement along with new supplemental books that contain second and third harp parts, treble instrument parts and bass instrument parts. This is a comprehensive and extremely versatile volume!


Now available directly from us and from other select vendors.
Available as a complete set, solos and treble and bass clef parts. Single titles may be found on our page for harp solos.

The second harp parts are available for free. Please email if you're interested in these parts.

This volume of The Sacred Lever Harp is virtually identical to the original publication, with errata corrected only. Some of the sound files here include expanded versions. Because the supplemental parts go with the original solos, the original format has been maintained for this collection.

The solos exist independently of the ensemble parts which may be added as you wish. Harp duo parts can be combined with the instrumental parts as you wish. While the treble parts were created with flute in mind, any C instrument with the proper range can play them. The same is true of the bass clef parts which were created for cello. Adapt as needed. The intent of these arrangements is that they be accessible to as many harpists as possible

From the arranger: "I have watched my students make creative use of this music, showing me interesting combinations and alterations as they incorporated their own ideas to the notes on the page. They'd pair two hymns together, not always using all of each, making my arrangements into their own personal expression. They have embellished the music by expanding chords, repeating sections, or changing octaves. It is my hope that you will do the same."
Purchase the collection of solos, or solos with the supplements parts here.
Purchase ONLY the treble or bass clef parts separate from the solos.
Titles with audio files:

Hymn of Thanksgiving





Amazing Grace/Kum Ba Ya

Jesus Loves Me
Not to be dismissed as a children's song, this hymn has three verses rich in truth.
Useful throughout the church year.



O Sacred Head, Now Wounded
Often used at Maundy Thursday or Good Friday services, this is also appropriate for communion services. Small harp friendly (with levers).




Simple Gifts
A lovely Shaker hymn, suitable for all year, small harp friendly.




Wondrous Love is This?
Used year round, this is specifically appropriate during Lent, also used sometimes on Palm Sunday.




O the Deep, Deep Love
Useful all year, often on Easter, this useful arrangement is easy to keep at the ready. Advanced intermediate, especially for lever harp because of multiple lever changes throughout. Lever changes are indicated, pedals are not.




Come Thou Almighty King
Intermediate: Useful throughout the church year and is often found during Christmas season, Holy Week, Easter season, Day of Pentecost and ordinary worship settings.



Fairest Lord Jesus
Christmas Season, Christmas, Easter Season and Ascension Sunday as well as Ordinary Time.


According to Thy Gracious Word
More information here The recording below includes the treble part from the ensemble parts. The solo video in on the linked page.


Come Thou Fount of Every Blessing

Children of the Heavenly Father


Holy, Holy, Holy
This hymn is included in many hymnals, across many denominations. Intermediate.





Whisper a Prayer
This recording includes the optional treble clef instrument with the solo. Available from Melody's Music in TX.




Samples and descriptions below.
introducory notes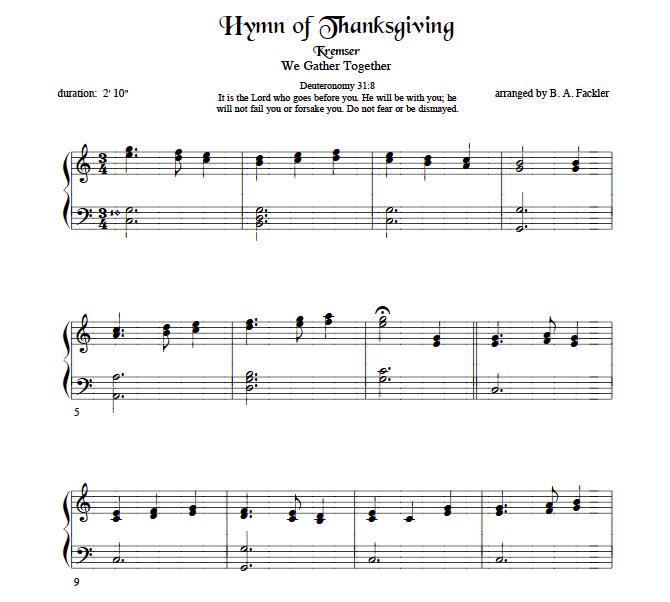 Hymn of Thanksgiving, solo
instrumental parts for Holy, Holy, Holy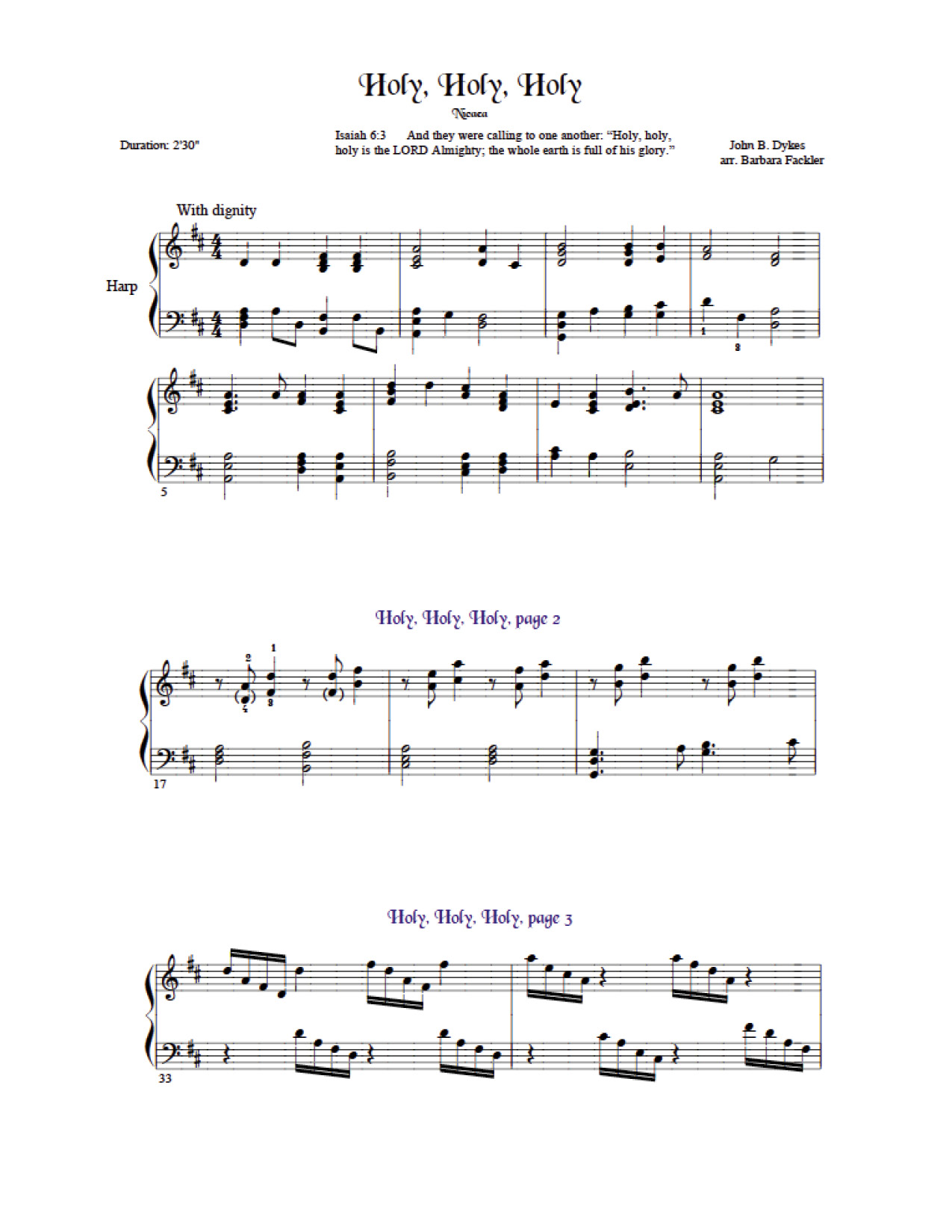 HOLY, HOLY, HOLY

<!-second row-->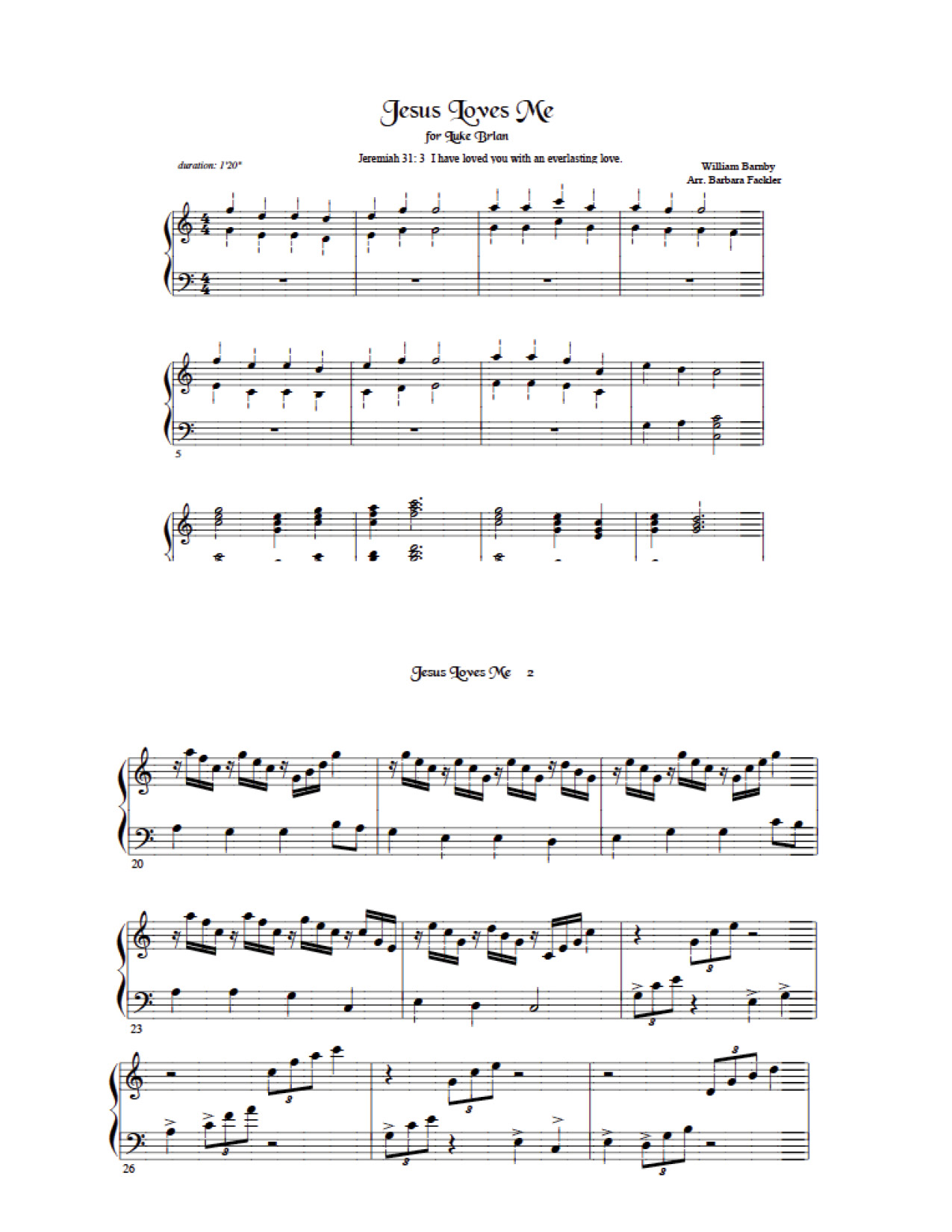 Jesus Loves Me
Deep, Deep, Love ~ lever changes indicated, which may be omitted

<!-third row-->
Come Thou Almighty King ~ Harp I can be played as a solo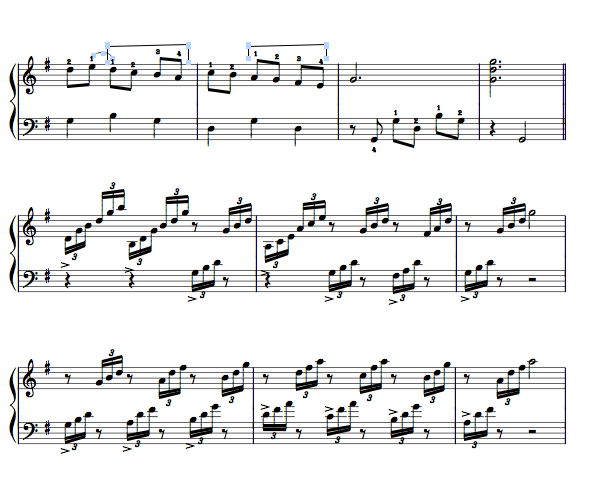 Come Thou Almighty King ~ Harp I, page 2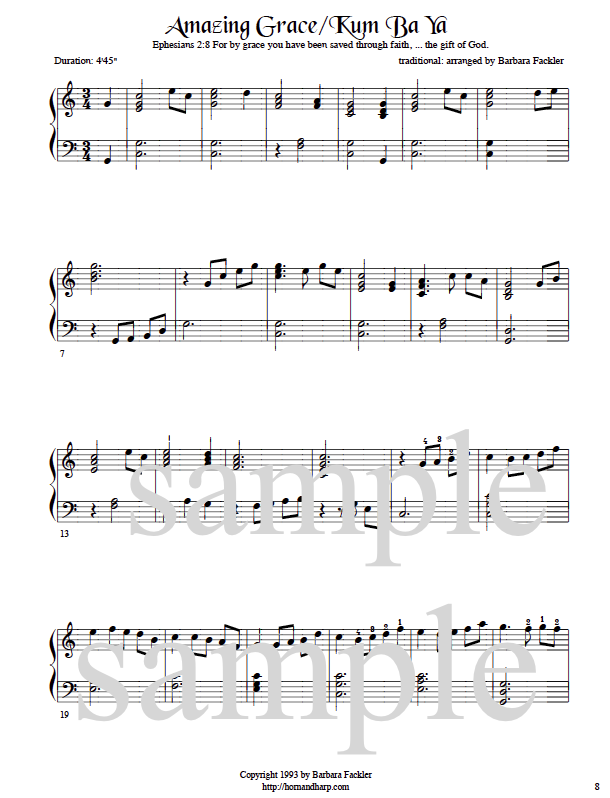 Amazing Grace/Kum Ba Yah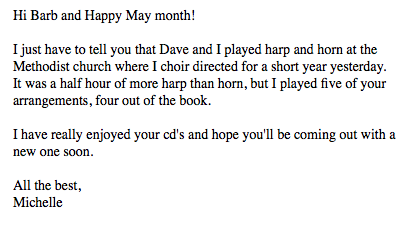 review of music for harp from The Sacred Lever Harp by Barbara Ann Fackler

<!-fourth row-->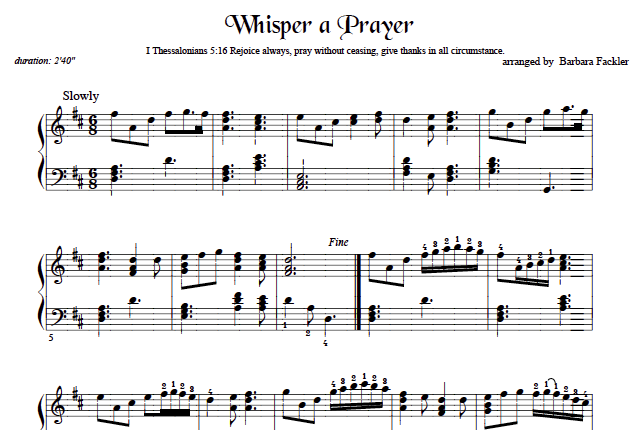 Whisper a Prayer ~ Harp solo
Whisper a Prayer ~ full score with all options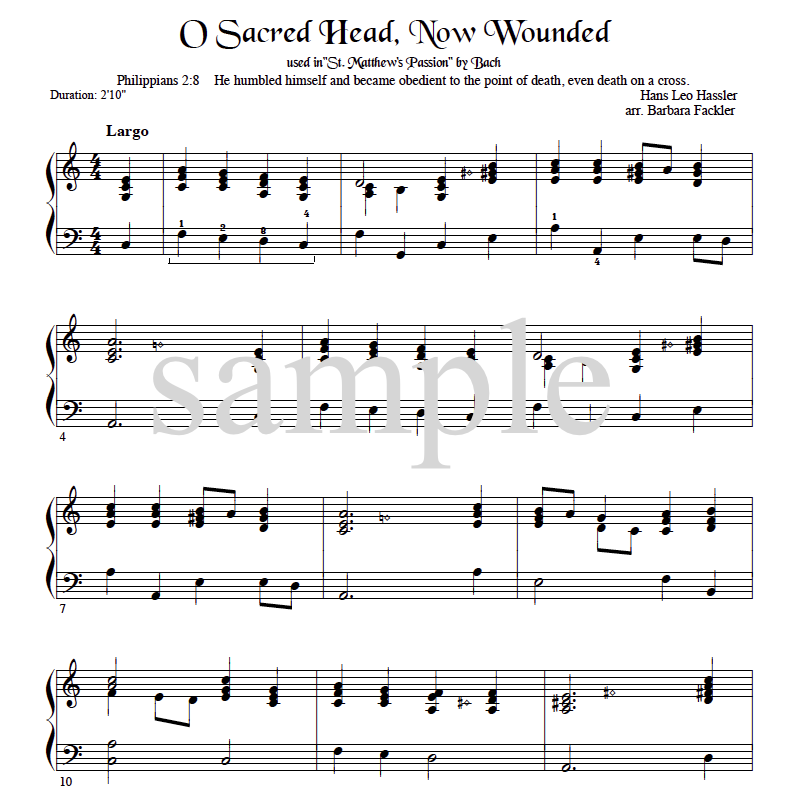 O Sacred Head ~ multiple lever changes within, which may be omitted

<!-fifth row-->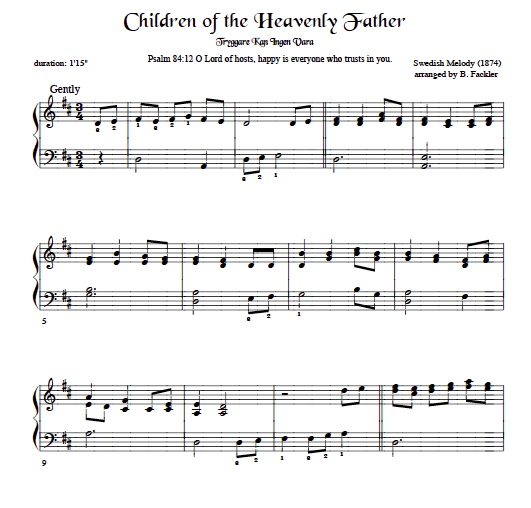 Children of the Heavenly Father
Fairest Lord Jesus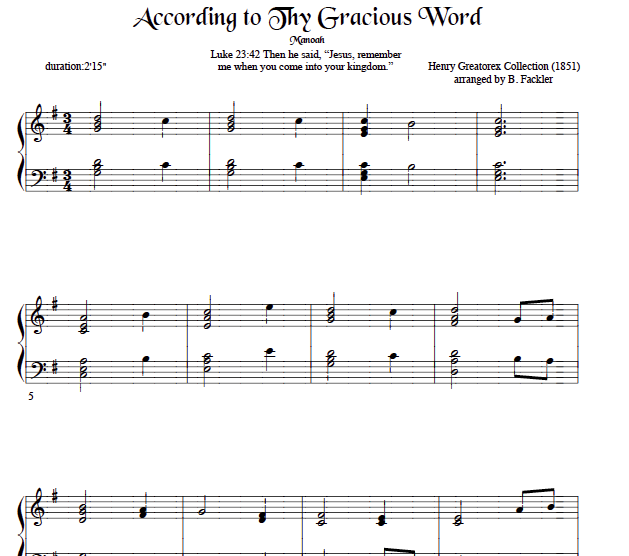 According to Thy Gracious Word
According to Thy Gracious Word ~ optional Harp II

<!-sixth row-->
bass clef supplemental parts to add to solos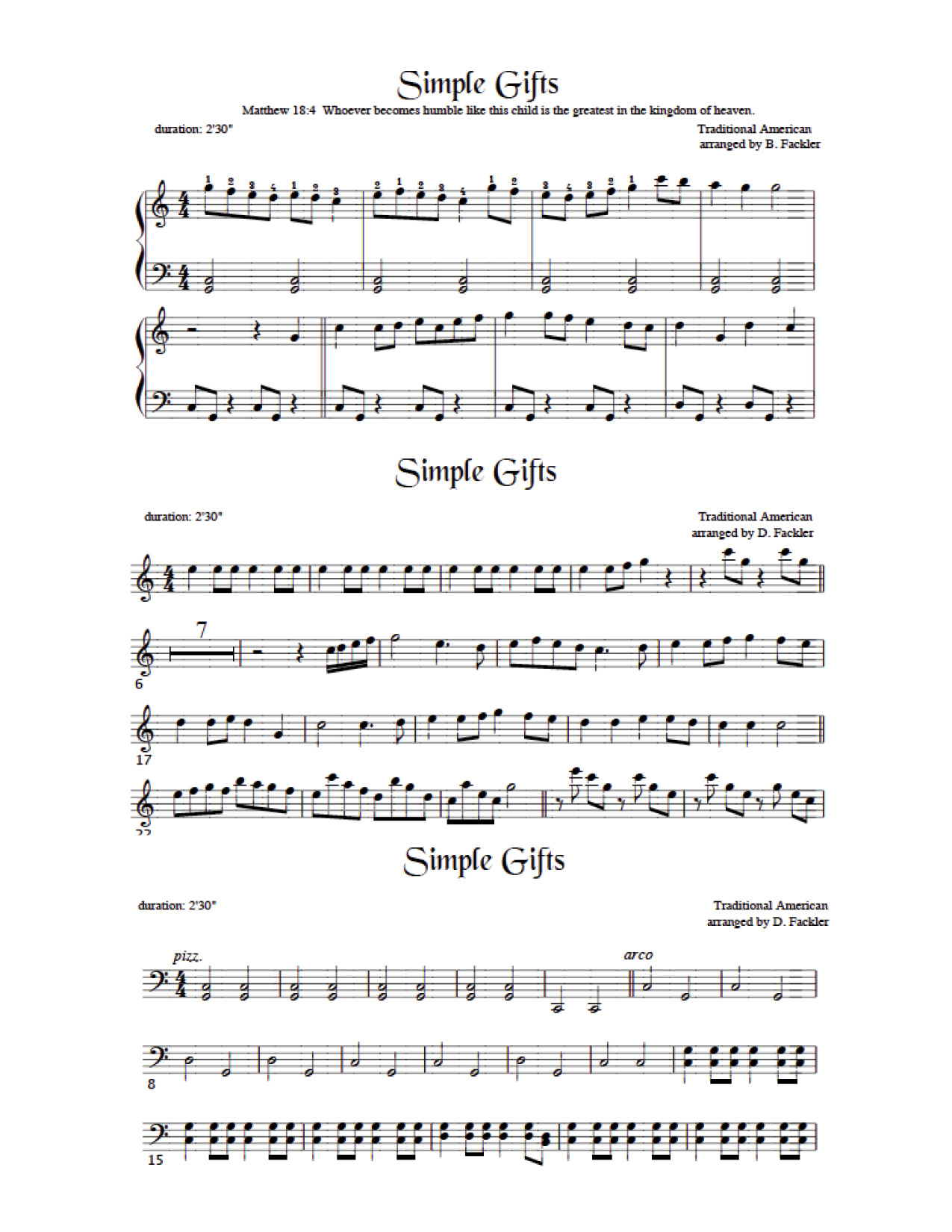 Simple Gifts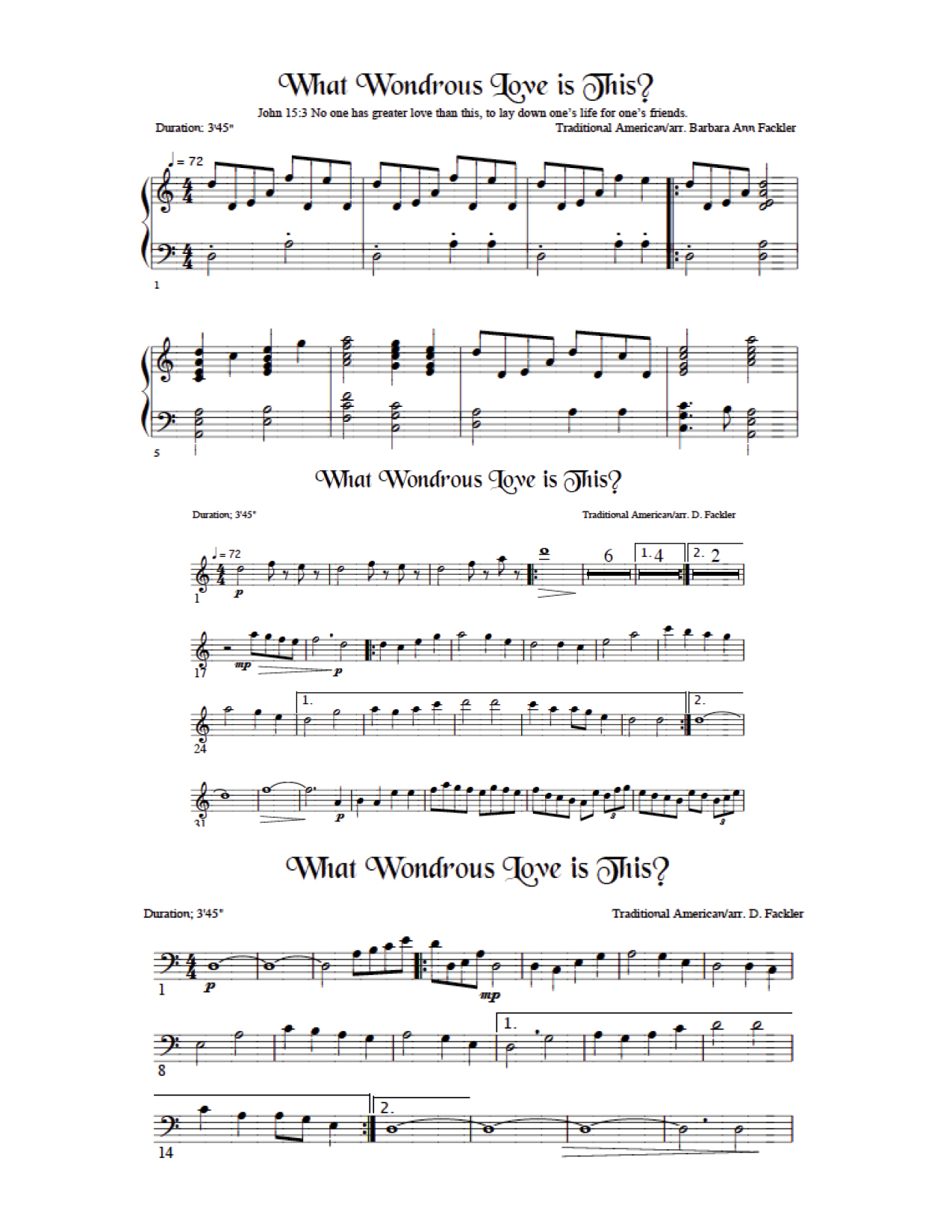 What Wondrous Love is This

<!-seventh row--> <!-eighth row-->
includes Wonderous Love and Simple Gifts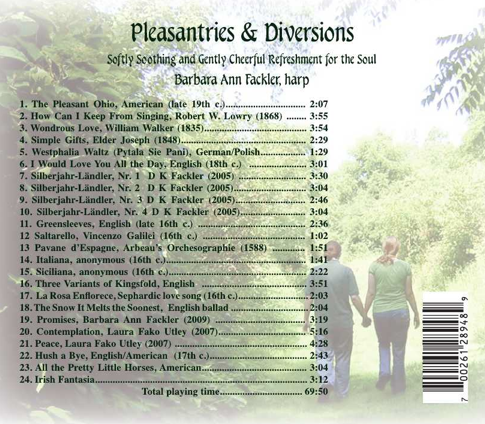 Pleasantries & Diversions ~ track listing
This I Know CD
This I Know ~ titles not included in The Sacred Lever Harp are available here or at Melody's Music