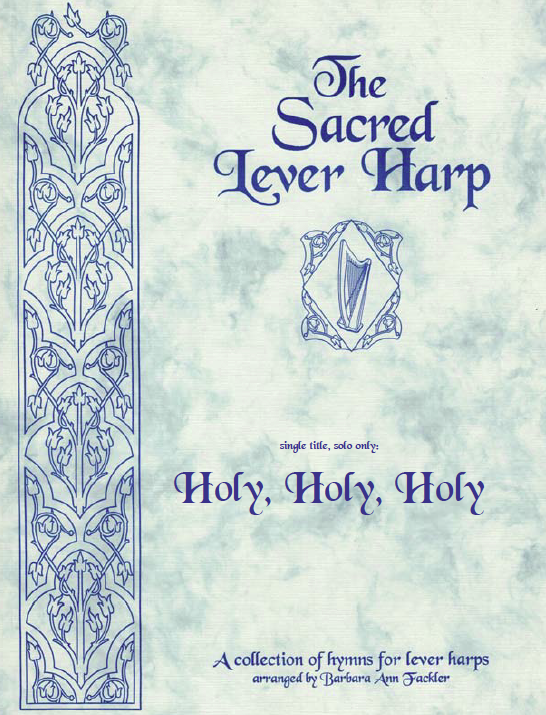 Holy, Holy, Holy by John B. Dykes, arr. Barbara Ann Fackler ~ $5.00/solo ~ $7.00/solo and instrumental parts
Key of D
solo part is 4 pages


No accidentals, fits most small harps.

Recorded on This I Know by the arranger. This version included extra material to lengthen the arrangement that is NOT in this publication.

The collection includes optional treble and bass clef parts that allow use as a duet or trio.