Digital Sheet Music for Sale
Payment processed through PayPal.
Deliveryvia email as soon as possible.
In a hurry? Call or email to speed things up.
No returns on internet digital sales.
To order you must be able to accept PDF attachments.
Short Cuts: lead sheets for harpists
Short and Sweet: collections of one or two page full arrangements for all harps (a few three pages or with easy page turns)
harp solo: harp solo arrangements for performance in worship settings, recitals and background music
harp ensemble: flexible, multi-level arangements for harp circles and student ensembles
horn and harp: arrangements for purchase and a list of other recommended works for horn and harp
harp and strings: harp/viola, harp/cello and a few larger works
harp and voice: music for voice and lever or pedal harp
sheet music for unaccompanied horn or horn with instruments other than harp and a list of resources
review of music from The Sacred Lever Harp by Barbara Ann Fackler
harp sheet music for G.F. Handel
lever harp wedding sheet music
We Three Kings ~ sheet music for harp ensemble
sheet music for Arabian Dance from the Nutcracker Ballet for flute and harp: lever harp friendly
<!-second row-->
sacred sheet music for harp
processional sheet music for lever or pedal harp with optional violin or flute
wedding processional or recessional with option flute or violin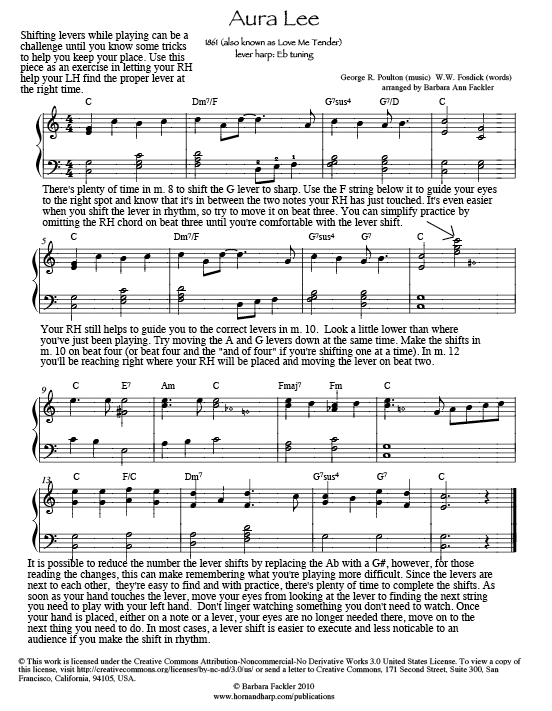 Find this tutorial on lever shifts on our resources page.
<!-third row-->
pedal and lever harp sheet music is on our harp solo page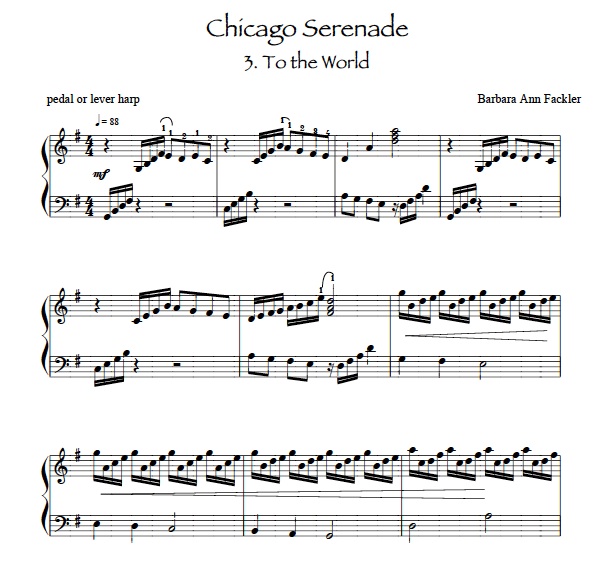 from Chicago Serenade, music for Celtic or pedal harp
In This Very Room by Ron and Carol Harris for lever harp solo, check your local music dealer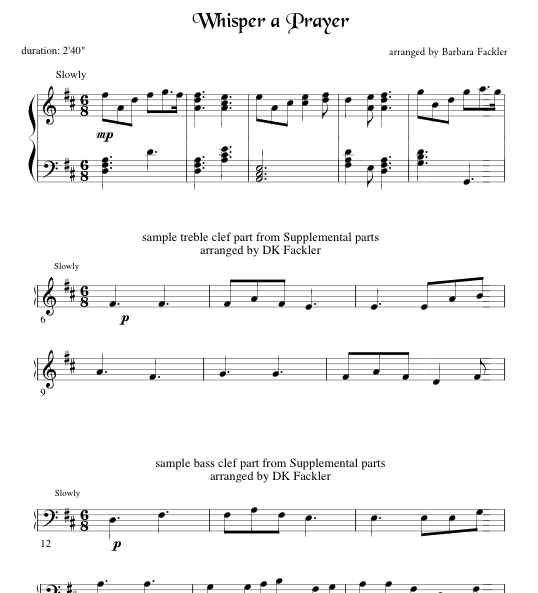 Part of The Sacred Lever Harp, this is available only from Vanderbilt Music at this time.
<!-fourth row-->
sheet music available for pedal and lever harp on our harp solo page
from Pleasantries & Diversions, shet music for pedal and lever harp
alternate parts for cello or viola included with score, see the horn and harp page
music for horn and harp with alternate solo parts for cello or viola