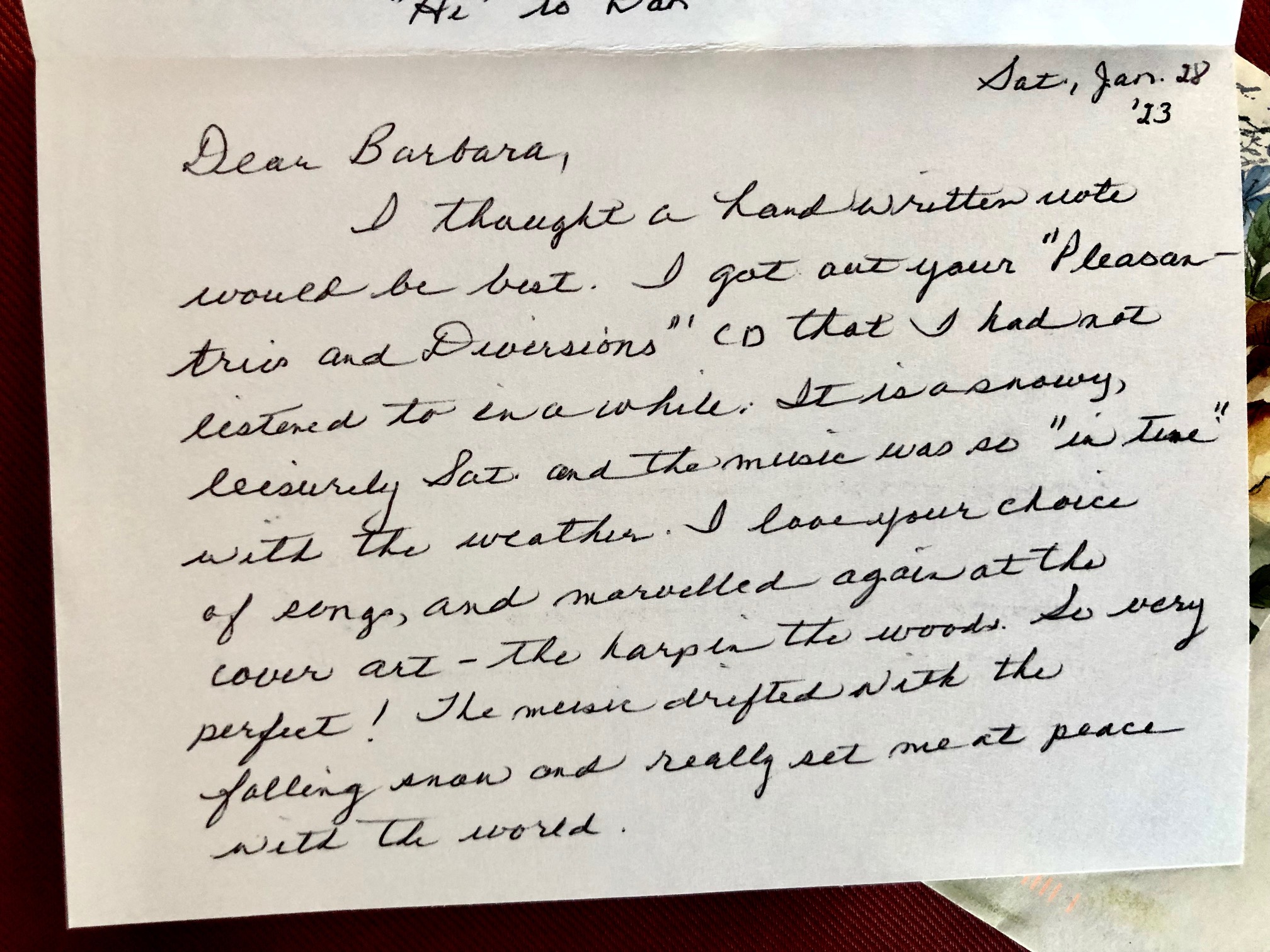 Thank You Notes Matter ~ 5 February 2023
Thank you notes, so rare these days, especially on paper, found unexpected in the mailbox. Have you ever taken the time to write one? Perhaps it's time you did.

This handwritten note arrived this week from my former next door neighbor in Illinois. That she took the time to write, instead of email added weight to her note.

This reminded me that, while actively freelancing in Chicago, I always wrote a thank you note to clients, whether they were "just an individual" or a corporation. Even to agents.

One year the CEO of a large corporation let me know how those notes impacted his decision. He told me that my yearly presence at their Christmas dinner was largely because of those notes. He appreciated my skill, how I was able to personalize the music by taking requests, but most of all, the thank you notes.

I think it's important to remember the power of this seemingly small gesture.

Do you write thank you notes? Professionally and personally? It's worth your time, reaping rewards of strengthened friendships, long term business relationships and to encourage others.