It's not less, it's different.
17 July 2018
by Barbara Ann Fackler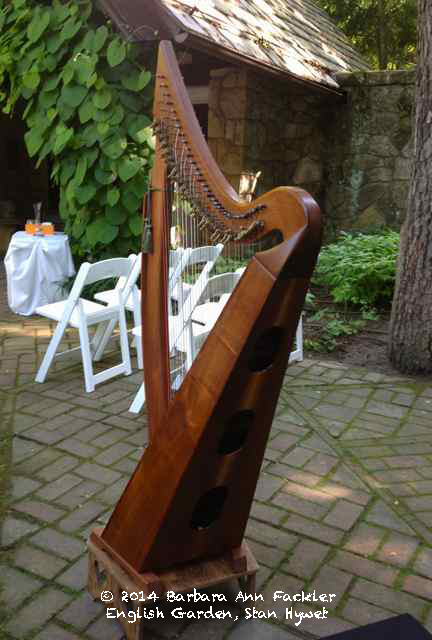 It's not less, it's different.

Once again, my Celtic harp has proved that it's not a lesser instrument, it's unique and interesting as a "real instrument".

When I started harp lessons, my teacher considered lever harps to be student harps, a stepping stone to a "real harp". She didn't have the idea that it held its own possibility and strengths.

I had an inquiry for a 60th anniversary party. My prospective client went to my website and listened to the sound clips. She chose the Celtic harp because she preferred its voice: lighter, more "fun", she said, more in character with what she wanted the party to be like. The pedal harp sounded "too formal" to her.

I encourage you to consider pedal harps and lever harps to be fully capable and interesting instruments. Each offers something the other does not. Both will delight an audience.