Readiness,Thankfulness
14 August 2018
by Barbara Ann Fackler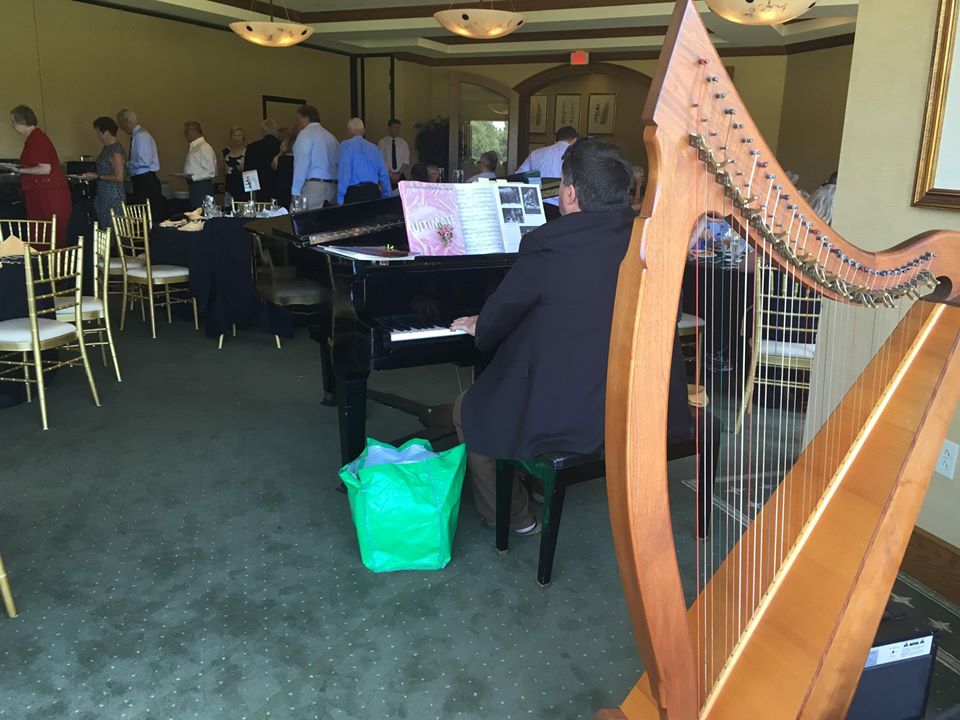 Recently I played for a 50th wedding anniversary celebration. The client chose my Celtic harp, based on sound files on the website, because it "sounded happy and festive". Nice, not less, happier.

A pianist was hired to play the first 2 hours of the event and I played the last 2 hours. When I arrived, he was already performing and I expected to tune in another room, then move in to set up at the last minute. Not a problem, usually.

But this time, I found the unexpected and was thankful I've developed a habit of being ready for nearly everything.

We were, as the pianist said, "al fresco". The doors the the banquet room were flung open wide, the entire wall of the room was open to the outdoors, complete with warmer, moister air than in, and WIND.

I had my wind clips with me (always packed). The pianist had been fighting the breeze blowing his music about for an hour and half when I arrived.

The intonation of the piano could drive one crazy. I was thankful that I could tune my own instrument. Hauling harps around can see a bother at times, especially when it's the pedal harp and an amp that has to move but I'm never trapped with an out of tune instrument.

Because I had the Celtic harp, it was less bothered by the constant battle between air conditioning and outside air. Tuning wasn't too much of a problem for the Celtic harp.

Do you carry wind clips? Even if you expect to be indoors, which my contract said I would, you may have breeze.

Does your contract protect you in terms of where you perform? It can state be as specific as you like regarding your terms. I always state whether the performance is indoors or out and there have been times (October in Chicago, 45º, windy, drizzle) when the contract kept me and my pedal harp indoors while the string quartet was stuck honoring their contract, outside on a porch.Even the guests didn't want to stand outside that afternoon.

Be prepared in every way possible. You'll be thankful.